There Are Lots Of Benefits To Our End Of Tenancy Cleaning In Tufnell Park, n7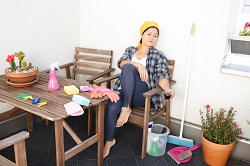 Why Use Professional End of Lease Cleaners?
Using professional end of lease cleaners has many benefits. Our team at Carpet Cleaning Tufnell Park have the experience and knowledge to get the job done quickly and easily so that you don't have to. Our team is also equipped with specialist cleaning products and equipment ensuring that we clean your home as thoroughly as possible.

We also offer both AM and PM appointments so that you can book us around your student or work commitments - you won't have to make time out of your day or rush through your move. We also offer single rooms, full house and commercial estate cleaning, so no matter what size your property is, we'll have it looking spick and span in no time!

What Kind Of Cleaning Can We Do?

Our team of experienced professional cleaners can take care of everything from a basic deep clean to an intense steam clean for carpets, windows and even the oven - no matter how dirtied or tricky it is! We can also help remove any pests or insects in your flat to make sure it is free from any annoyances before you move in or out. Our team members will methodically go through each room of your home making sure all surfaces are cleaned, appliances are wiped down and polished, bathrooms scrubbed, carpets vacuumed and mopped over, floors sanitised, curtains washed and all of the little nooks and crannies cleaned thoroughly! We guarantee you'll be satisfied with our thorough approach - perfect for when it comes time to return keys.


Where Can You Find Us?
Our team at Carpet Cleaning Tufnell Park are based in Tufnell Park N7 - just a stone's throw away from Camden Town and Kentish Town where there are plenty of shops, bars and restaurants within walking distance. But don't worry if you're further away; our experienced team can travel to wherever you are throughout London so no matter where you're moving from or going to we've got you covered! All you need to do is call us on
or fill out our online form with the address of the property and information on when you'd like us to visit.


No Damage No Fear!
When selecting end of tenancy cleaners one of the main concerns is whether they will cause any damage or mess whilst cleaning. That's why all Carpet Cleaning Tufnell Park cleaners are fully insured meaning that any damage caused by them whilst on duty will be reimbursed. This gives our customers peace of mind knowing that their property is in safe hands while they focus their attention elsewhere during this stressful period. So if you're worried about insurance then look no further than Carpet Cleaning Tufnell Park, we guarantee quality service without leaving a dent in your wallet!


Ready To Move In/Out


So if you're ready for a stress-free transition between homes then why not give us a call at Carpet Cleaning Tufnell Park? Our team of experienced professionals is always available to help with whatever end of lease cleaning needs you may have. Whether it's residential or commercial property - no job is too big or small for us. We understand how difficult the moving process can be which is why we aim to take one more worry out off your plate. So don't hesitate - contact us today on
or fill out our online form.