We Will Give Your Office In Tufnell Park, n7 The Clean It Needs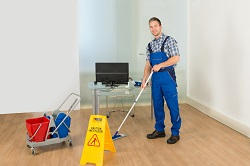 Every one of our office cleaners has the training, experience and skill-set to tackle any cleaning challenge. Our team is happy to work with your schedule and we can provide regular and one-off cleaning services. We offer a friendly and flexible service and can tailor a package to suit your business needs.

Whether you need a deep clean or just a light dusting, our expert Tufnell Park, N7 cleaners will get the job done quickly, professionally and efficiently. Our staff can even bring their own specialist commercial cleaning gear typically not available in most stores. As well as the usual vacuum cleaning and wiping down surfaces, our professional cleaners can also help with upholstery and windows, plus specialized carpet cleaning services such as extraction cleaning for carpets that have become really grubby.

At Carpet Cleaning Tufnell Park, we are committed to health and safety in the workplace and our office cleaner workers have been trained in all aspects of occupational health and safety protocols. This means that every job can be completed safely leaving your employees protected from dirt and dust, without compromising on standards of quality or service.

We believe that our staff are an investment in maintaining the standard of your business premises, so we endeavour to provide excellent customer service at a competitive price. Working with us is guaranteed to be simple, stress free and cost effective so you can rest assured that your office space will always look spick and span.

Our commercial cleaning team would love to hear from you so please don't hesitate to get in touch today:
.